RKO ELECTRIC, of Bangor, Maine is fully owned, insured and operated by Maine Licensed Master Electrician Robert K. Osgood ( the "Oz")....bringing your project over 46 years of Licensed Electrical experience.

**** NOTICE - RKO Electric is currently in " CLOSED / non-operational" mode as the owner continues to recover from multiple surgeries - Projected Full Re-Opening - To Be Determined - we are NOT taking on ANY electrical projects - we are currently CLOSED - please stay tuned here for further medical and company status updates

UPDATE - in response to the on-going EXTREMELY high demand - Mr. Osgood hopes to be posting a short version / PDF file of excerpts from his NDE Book here sometime in Late 2021 / Early 2022 (have hit SO many setbacks in 2020 that were out of my hands - many of them COVID related delays) - watch for the full link here - This is a Short INTRO /Preface Link - Text Only - link for the FULL digital copy of the manuscript for NDE Book coming in Late 2021 / Early 2022 - I now have a Publisher - Yay !! Please - do NOT call.....we are Grateful for All who are trying to contact us but we ask that you respect our Privacy - if you are trying to reach me - please email me at ozman50@gmail.com ...be patient for a response - my Inbox is overflowing ! ***
** Update - RKO ELECTRIC Wins the Elite " Best of Bangor Area " Award for Electrical Contractors !! **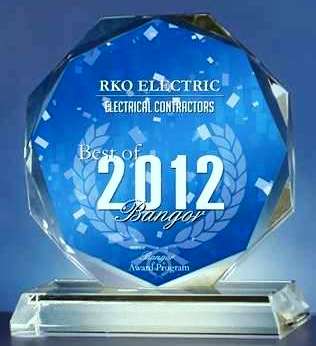 Find out why we won - contact us today for YOUR next electrical project !
See our notification - Official Press Release

- RKO ELECTRIC is Proud to Introduce you to it's Newest Division - EXTREME ELECTRIC
(UPDATE : Due to medical limitations - we have completely shut down our Extreme Electric Division)
Visit our New Site :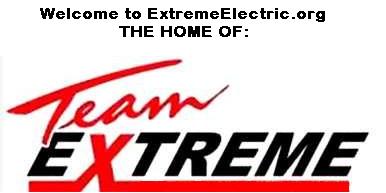 Follow RKO on Facebook
Watch for full roll-out / Grand Opening Specials for EXTREME - coming soon.. ..simply incredible values !
YOU asked for it - and WE Delivered !!

--- RKO & EXTREME - We just Keep Heating things up with Unbeatable Offers !

** Also NEW **
Instantly Pay your Electrical Invoice ONLINE
Use your Visa / MC / AMEX / Discover / Debit Card, etc...Quick, Simple and 100% Secure
Simply click on the "Pay Now" button below - enter your Invoice total in the "Item price" box - click "update" - enter your payment type/info...and review / verify / print out your receipt - that's it - you're done !





It simply just doesn't get any safer, quicker or easier...

**** Note: Due to multiple medical issues - Both - RKO and Extreme Electric are currently SHUT DOWN ****





RKO ELECTRIC - FREE Online Estimate Form !


*** UPDATE: - Team RKO FULLY appreciates your patience and understanding as the Owner continues to struggle to recover from recent multiple surgeries - We remain SHUT DOWN - for more info - email us at info@rkoelectric,com !! - See for yourself why RKO ELECTRIC is not only a" preferred" Maine Electrical Contractor, but also an "A" rated Angie's List company and Repeated Annual Winner of the " Best of Bangor" Award !!! We strive to always do our Best...and we firmly believe you DESERVE the Best !!



** Welcome to RKO ELECTRIC !! **
Greater Bangor's Leading Choice for All your Commercial and Residential Electrical Work
RKO ELECTRIC is an official "A" rated Angie's List company


LATEST / BREAKING NEWS from RKO:
YOU asked us for it - and WE delivered it !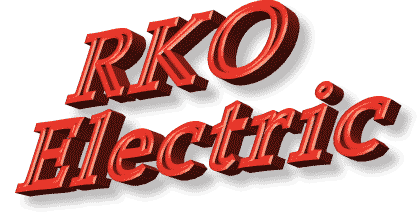 Where Innovation, Quality and Affordability finally meet...

Welcome to RKO Electric !!
Top Quality, Reliability and 100% Customer Satisfaction is our #1 Priority - ALWAYS !!
- We make absolutely NO exceptions -
~ THE Professional Electrical Choice ~

Contact us Today : Clients / Investors - Office: 207-xxx-xxxx or Mobile: 207-xxx-xxxx or Fax us at: n/a _ NOTE - RKO Electric is currently CLOSED as Owner recovers from multiple surgeries.


The owner of RKO Electric is proud to be an Editorial Board Member (Advisory Board) and National Judge for Electrical Contracting Products Magazine. Each year, Mr. Osgood personally evaluates up to 150 state of the art electrical products from top manufacturers all across the globe - based on innovativeness, cost effectiveness, ease of use, maintainability, productivity and quality contribution....BEFORE they hit the market. This effort helps assure that fellow electricians, electrical contractors and home/business owners install products that meet the high standards that RKO Electric insists on.
Partial list of some of the many fine manufacturers new products we evaluated in recent years include:
Ridgid, Fluke, Thomas & Betts, Southwire, Milwaukee, Burndy, Eaton, Hilti, Square D, Leviton, JLG Industries, Greenlee, Klein Tools, Ideal, FLIR, etc...


Eddington, Maine Business Office Hours (CLOSED ):
NOTE: Due to Medical issues - RKO is Currently SHUT DOWN
* Mon-Fri ( CLOSED )
Sat, Sun, Holidays -( CLOSED)
* other hours by appointment ONLY
** NOTE: Please call ahead to confirm ALL office appointments **
*** UPDATE *** Want to join the RKO Team ?? RKO Electric is ACTIVELY accepting applications for upcoming work - Are you a top notched and experienced Maine Licensed Electrician ( NOTE : Upcoming positions are for Master or Seasoned Journeyman ONLY ) who takes great pride in a job well done..? If so, we'd certainly like to talk with you about joining our first rate EXTREME electrical team ! Also taking applications for project manager, secretary/clerical and estimator openings. Please forward a text resume to ozman50@gmail.com - we WILL get back to you !!

---CUSTOMERS PLEASE NOTE --- RKO ELECTRIC will soon be offering EXPANDED services and coverage areas for ALL our customers well into the Millennium with the latest technology, quality wiring and services !! Check back often for more details..and watch for our new website....we are set to grow FAST from our new location in late 2021 - watch for our whole NEW look and new name ( plan to become RKO ELECTRIC CORPORATION in Late 2021 - but only IF the economy supports that transition - currently it does NOT ) NOTE: As the Owner continues to recover from multiple Medical procedures - RKO Electric remains CLOSED until further notice.... We are NOT taking on ANY new electrical projects....Please do NOT call for electrical requests !! We can not help you right now. <!- - for a sneak preview of the new look (in progress) -
* NOTE * Due to medical issues, tax filing purposes and the on-going weak economy..the final stages of the RKO incorporation have been postponed until Late 2020 - MAJOR changes are coming !! (EXTREME changes....watch us grow at the speed of light as we prepare to incorporate in 2020 !!)


For reliable and top quality Electrical Work - GO RKO !!
THE choice for all your Residential,Commercial and Light Industrial Electrical Work!!
- IF it's electrical that you need...then RKO is the ONLY name that you'll ever need to know -


Maine Electrician needing a 2017 CODE update..?? RKO Electric highly recommends the Novel Engineering online Course - a Maine Approved 15 hour ONLINE home update course...(hard to beat for price and quality) .For more information, please go to : www.novelengineering.com/
Prepare for a LOT of major changes in the 2017 Code - Update now to stay on top of them..!
---
SERVING ALL THE GREATER BANGOR MAINE AREA

  PLEASE - COMPARE OUR SERVICE TREE WITH: 


                       

FREE
Estimates 
Gladly provided !
( < 25 mile round-trip)
(one way travel after 25)
[] 44 yrs licensed experience !
[] Complete Electrical Systems !
[] Troubleshoot  and Repair Work !
[] Prompt and Professional Service !
[] Latest in "Smart" Home/Biz wiring !
[] Old wiring(Knob)removed and replaced !
[] FULLY Insured/Accredited Maine Company !
[] Structured Wiring -Either New or retrofit !
[] Home and Business Networking - Cat5 /5e /6 !
[] Computer Install,Set-up customizing & Repairs !
[] Generator Installs /Back-up power Installations !
[] Blue Print Work & Design / Build plus full Layout !
[] Fire and Security Alarm System Installation/Repair !
[] New Wiring or Service Upgrades ( big or small jobs )!
[] NEW - Pay by Visa, MC, AMEX or PayPal Quickly & Secure !
[] RKO ELECTRIC is an Official A Rated Angie's List Company !
[] Fully Detailed Electrical Inspections for your biz and your home !
[] Ask how we can cut up to 15 to 25% off on YOUR Hydro / CMP power bill !
[] Temp & Direct work / Contract/ Sub-Contract/ Hourly & Daily  Rates !
[] Seniors (62 and over),Schools / Churches, Non-profits = 10% Discounts** !
[] Total Flexibility..we'll work hard to plan the project around YOUR schedule !
**** Winner of the " BEST of Bangor" Award for Electrical Contractors !!


All this and SO MUCH, MUCH MORE - Give RKO Electric a CALL Today!


** NOTE - Only ONE discount can be applied per customer/project...NO doubling
( ANY discount is valid ONLY if invoice paid in full within 30 days of receipt )
Please - DO Compare Services & Prices - you'll find our value simply unmatched !

*** excluding Week-ends & All Federal Holidays


Simply put..IF it's electrical - we CAN do it !! Any job - BIG or small...




* After heavy requests, we ARE now accepting ALL Major Credit Cards (Online ONLY)






---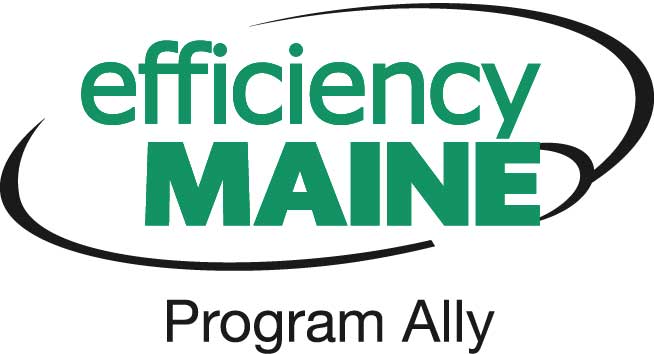 ---- GO Green and Save some Green with Team RKO !!! ----
** RKO ELECTRIC is an official Program Ally working hard to help Maine
Home and Business Owners save BIG money on their electric bills !!
...Ask us how we may be able to help YOU save Big $$$!!
Easily save from 15 - up to 25% off your Hydro (Emera) / CMP bill month after month !!
( And keep on saving...24/7/365...year after year ! )
** Due to Federal Regs - Electric power rates have increased yet AGAIN...yet another 4% increase in 2015 ! (with even more increases coming AGAIN in 2016 etc !)
(as if they weren't already far TOO high - among the highest in the Northeast !) -
NOW is the time to have us make the changes - and then watch your power bill go DOWN....
**....For More Details and Promo Pricing......simply email us at : info@rkoelectric.com
or send any non-business email to ozman50@gmail.com


RKO Electric & Efficiency Maine - Saving energy for Maine ...Saving Mainers' money...it's truly a Win-Win !!
---
OR

---

More Interesting Electrical Links :

---
NUMBER OF VISITORS <!- Begin Counter number 1
<!-Begin counter number 3 -->




Last Updated in Late Spring 2021 with over 422,637 Hits !
**** NOTICE - Per Medical Mandate - RKO Electric remains in "non-operational / SHUT-DOWN " mode as the owner continues to recover from multiple major surgeries - Projected Full Re-Opening Date - to Be Determined ....we are currently CLOSED. ****

( Site logged it's 1/4 MILLION Front Page Hit back in October 2010 )






Wishing you All a SAFE and Happy 2021 - from All of us here at TEAM RKO Electric !


Thank you for visiting us....hope you stop back by again real soon !!



<! -- blank








~ FINE PRINT ~

© 1997 - 2021 by RKO Electric. All rights reserved

RKO Electric, RKO Electric.com and the RKO logo are exclusive properties of Robert K. Osgood

RKO Electric.com is owned and operated by Master Electrician Robert K. Osgood of Bangor, Maine

RKO Electric is a FULLY Insured and Accredited Electrical Company - formerly licensed to operate anywhere in the State of Maine

NOTE - as of September 2011 - Maine no longer allows or even issues "electrical company" licenses.

EXTREME Electric is a fully owned division of the RKO Electric Company.

All above electrical links are used by permission from the respective companies.




Victory is America's ONLY Choice. Anything else is simply unacceptable...


<!-Begin counter number 3 June 2011 - no removed because it counts each page hit twice -->







** ABOUT RKO ELECTRIC ** : Just the Facts....simple, short and sweet

Web Site design by the Electrical "Wizard of Oz"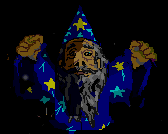 * Disclaimer - The RKO Electric website is a prototype marketing test site and as such is a continual work in progress.....therefore - any or all information posted as well as services and links are subject to change or withdrawal at ANY time. RKO Electric is not responsible for any errors, omissions or typo's at this site during the on-going market testing. Not all services may be available. Please contact RKO Electric directly for the latest information, report dead links or if you have any questions at: info@rkoelectric.com




** MAJOR CHANGES ARE COMING ...
EXTREME changes.....please stay tuned....**

Bangor city guide A destination guide and business directory of Bangor - add your Bangor website for free.

Contact us TODAY to book your project
You'll be glad you did....

RKO ELECTRIC..and EXTREME.....on the MOVE - in so many ways !!
So - Beat the Rush.....Call us today to see how we can save you money !



** DEDICATION **
The RKO Electric web site is dedicated in Loving memory of my Dear Sweet Mother, the late Marie Ruth (Garrison) Osgood JUNE 21, 1932 to MAY 12, 2006...and to my HERO - my late Father - Robert L. Osgood MAY 5, 1929 to MAY 17, 2015 may you forever rest in Peace Mom and Dad...you finally got your wish to "Go Home" and join with your Mothers (and so many other Loved Ones) in Heaven...But you'll ALWAYS both be here with us in our hearts as well....
I am so very, VERY Proud to be your son !! Our tremendous losses are truly Heaven's gain
© 1997 - 2021 by RKO Electric. Extreme Electric is a (Formerly) Licensed Division of RKO. All rights reserved